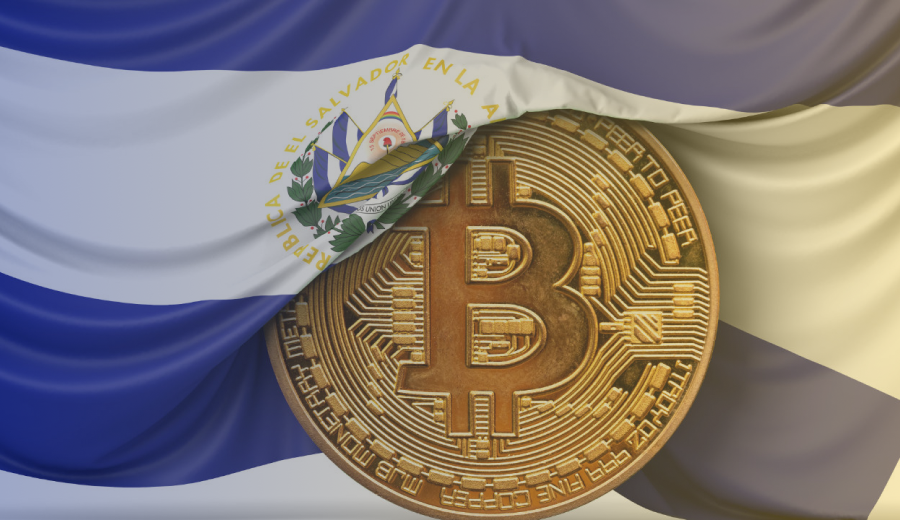 Last week, El Salvador passed a law that made Bitcoin legal tender. This was a significant moment in Bitcoin's history. Starting with a new BTC wallet to how the groundwork was laid to make BTC legal tender in El Salvador, let's look at some of the biggest developments over the past week. 
BTC Now Legal Tender In El Salvador 
El Salvador is the first country to adopt Bitcoin. Bitgo, which is the technology behind the whole effort, helped make this happen. South American country, El Salvador, had announced its intentions to adopt BTC in June. President Nayib Bukele posted the news on Twitter. After 62 out of total 84 Congressmen voted in support, the bill for Bitcoin was passed. El Salvador will also explore renewable energy for Bitcoin mining and sustainable bitcoin mining. 
BitGo To Provide El Salvador With Crypto Wallets
El Salvador will begin using BTC after it is adopted as legal tender. The official Chivo digital account will be provided to them by Bitgo, an American crypto custody firm. Bitgo will provide both the Chivo application programming interface and the security platform. Bitgo was established in 2013 and has grown to be one of the largest blockchain companies. Bitgo offers multisig wallets, custody services, and other Bitcoin-related services. 
Mike Belshe, CEO and Co-Founder of BitGo, commented on El Salvador's decision, stating, 
"Digital assets look so different from what we've seen with other types of money, and so people wonder about how [they] fit in, but this is an opportunity to build financial freedom for the people of El Salvador."
Chivo Wallet Costs MoneyGram, Western Union About $400 Million
According to several reports, the Chivo Wallet could cause money service providers like MoneyGram or Western Union to lose approximately $400 million in commissions due to remittances. With remittances making up over 23% of El Salvador's GDP, money service providers such as MoneyGram and Western Union were the preferred method of transferring the remittances. But the Chivo wallet could make all this possible. 
Snowden Shares His Thoughts On El Salvador's Bitcoin Law
Edward Snowden, a whistleblower and privacy activist, shared his thoughts about the potential implications of the Bitcoin law. Snowden stated that the legalization of Bitcoin could lead to other nations adopting it as a currency, and force them to purchase Bitcoin. He further stated that Bitcoin's technical design incentivizes early adoption. 
El Salvador Faces Media Onslaught 
The world media unleashed a fury on El Salvador after it was announced that the country will adopt Bitcoin as legal tender. This angered the IMF. Numerous media reports have opposed the adoption BTC. Steve Hanke, an economist, said that the current system works perfectly. He also supported Western Union as well as MoneyGram because they offer better and more affordable ways to send remittances.
Disclaimer: This article is intended for informational purposes only. This article is not intended or offered to be used in place of legal, tax or investment advice.