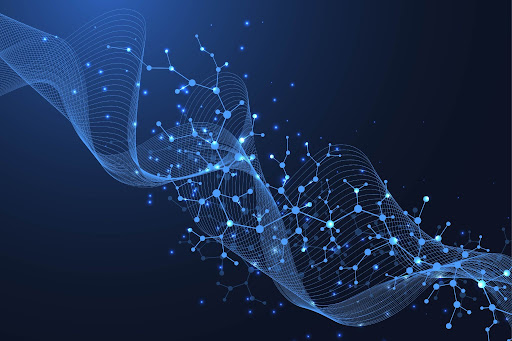 Like almost every disruptive and sustainable trend, Decentralized Finance (DeFi), has seen a flood of new projects, all aiming to improve the user experience, eliminate inefficiencies and offer better services. Few of these projects have the expertise and technology to make an impact at a global level. Cardano and Polkadex are both set to launch their mainnets in September. They are just a few of those that can accelerate DeFi adoption.
Ready for Mainnet
Cardano's ADA token has been flying high since IOHK, the company behind Cardano, announced the launch of Alonzo mainnet on September 12. Alonzo is currently in the testnet. A test network (testnet), allows developers to create, test, optimize, discover flaws, monitor and improve the performance of the blockchain. 
Cardano will be transitioned from the Mary era to Alonzo's era by a hard fork combinator (HFC). "Plutus"Smart contract functionality
Cardano's smart contracts will allow it to compete against other programmable blockchains, like Ethereum. This will allow developers to build dApps with Cardano. 
Polkadex on the other hand is a peer to-peer, non custodial, decentralized trading platform. This platform combines the performance, functionality, speed, security, low-cost, and efficiency of centralized exchanges. It is based on the Polkadot Substrate Framework and addresses problems like low liquidity, slow processing and poor user experience that are common on many trading platforms.
If Polkadex could demonstrate on mainnet what it promises, we'll see newcomers, professional traders as well as institutions embracing the crypto trading platform. It can process up to 500,000 transactions per hour and has a latency of just 20 milliseconds. Polkadex has made arbitraging, frontrunning price slippage and high transaction fees obsolete.
Real-world Impact
Only time will tell whether Cardano will be able to make a dent in Ethereum's dominant position. Almost 60% of the world's decentralized apps are built on Ethereum, including Maker, Aave, Curve, Compound, Uniswap, and others. Ethereum offers a variety of platforms for NFTs and gaming, as well as online gambling.
Cardano is making an impact in identity management and governance, bringing the benefits of Blockchain to the masses. It is working with Ethiopia's Ministry of Education on a universal student credentialing system, where it would put students' grades, academic accomplishments, etc. Blockchain. It also plans to create the entire national ID system for Ethiopia, which has approximately 110 million people.
Polkadex offers traders advanced trading tools, such as bots, API data links, custom trading algorithms, and advanced orders. The decentralized KYC option, which ensures privacy for traders, is one of the highlights.
Aside from its non-custodial status, hackers cannot steal your assets if hackers ever hack into its servers. Because your data is encrypted locally and not stored on the cloud servers, hackers can't steal your assets. 
Security breaches are a problem in the DeFi space. We have seen hackers steal hundreds of million dollars from platforms such as Poly Network and THORchain. While the Poly Network hacker did not return all the money, they warned crypto-lovers about security flaws.
Closing remarks
Decentralized finance innovates continuously to eliminate inefficiencies, make it easier for users of any type to interact with the ecosystem, and innovating constantly to improve efficiency. It is not an easy task to create a new financial infrastructure and get the masses to accept it. It would be a milestone to see the mainnet launch of Polkadex in Cardano this month.
Disclaimer: This article serves informational purposes only. This article is not intended to be used for legal, tax, investment or financial advice.